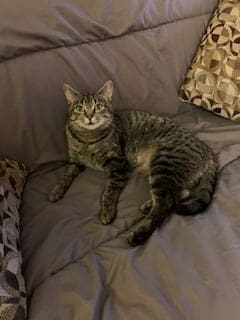 Our sweet girl, Jody, found her forever home recently with Joanne. Sadly, Joanne had recently lost her husband and needed a companion. Her son, who was there helping her out, checked us out and found Jody on our website.. the rest is history!!
Now Jody is training her new servant (as all good cats do..LOL) and makes her human smile again!
Congratulations to these two ladies!